School Sports
Hextable Primary School competes in both Swanley and Dartford District events throughout the school year.
2018/19 Academic Year
Cross - Country
The cross-country team have started the year well by competing in a relay competition at Merton Court Prep school. All the children performed brilliantly. We didn't win any medals but there were lots of PB's for our Year 5 and Year 6 runners.
Quick Sticks
Our Year 4 Quick Sticks (hockey) team performed brilliantly in a recent competition against all the Swanley and Dartford schools. They won every single match and sailed through to the final. Unfortunately the final went to a penalty shoot out and we were pipped to the post by New Ash Green primary school. Finishing second was an amazing result. Well done team!!
2016/17 Academic Year
Cross - Country
The Cross-country team have continued their success this year with various medal winning performances! Year 5 and 6 competed in the Swanley and District championships, with our boys team coming 2nd and our girls team coming 4th. Notable performances were John Collins 4th, Freddie White 5th, Beatrice Cirillo 7th and Amelie Cirillo 9th.
Our Y3 and Y4 children competed at an event at Wilmington Primary. Individual placings went to Mia Whitwell 3rd, Leonardo Brown 3rd, Archie Smith 1st, Dolcie Couldridge 3rd, Tommy Hibbert 3rd. Team placings - Our Year 3 girls came 3rd, Year 3 boys were 2nd, Year 4 boys 3rd and Year 4 girls 1st. What a result!
We also competed in the Athletics festival at Ashford, for the first time this year, coming 7th out of 24 schools in Kent. We had a first place from Mia Nanton Thomsett, Ruby Warner and LLewellyn Lewis. Our mixed relay team of Freddie White, Jack Stanton, Ruby Warner and Georgia Saunders came 3rd. Well done to everyone who competed!
Rounders
The rounders team have competed successfully in two district tournaments this year; coming 3rd in both tournaments, which we are very pleased with after only 3 weeks practice! Thank you Year 6 for your commitment and great sportsmanship!
Netball
The success of the Netball team has continued this year. The teams have reached the finals of the Swanley District tournament and the semi-final of the Dartford District tournament. We are currently at the top of the Dartford District League with only two games to play! This has been a fantastic squad achievement this year, with at least 15 different children being involved in competitive fixtures. Click here to see the league table.
.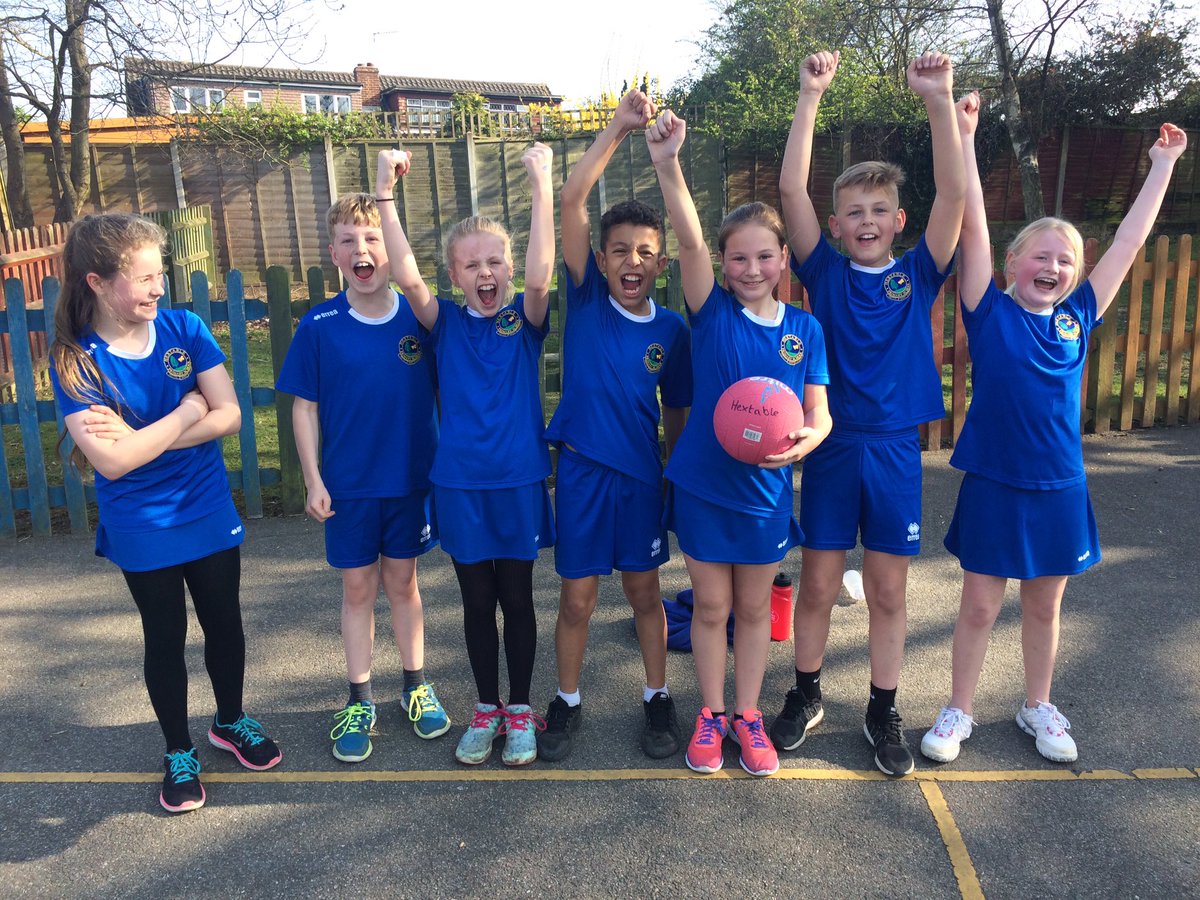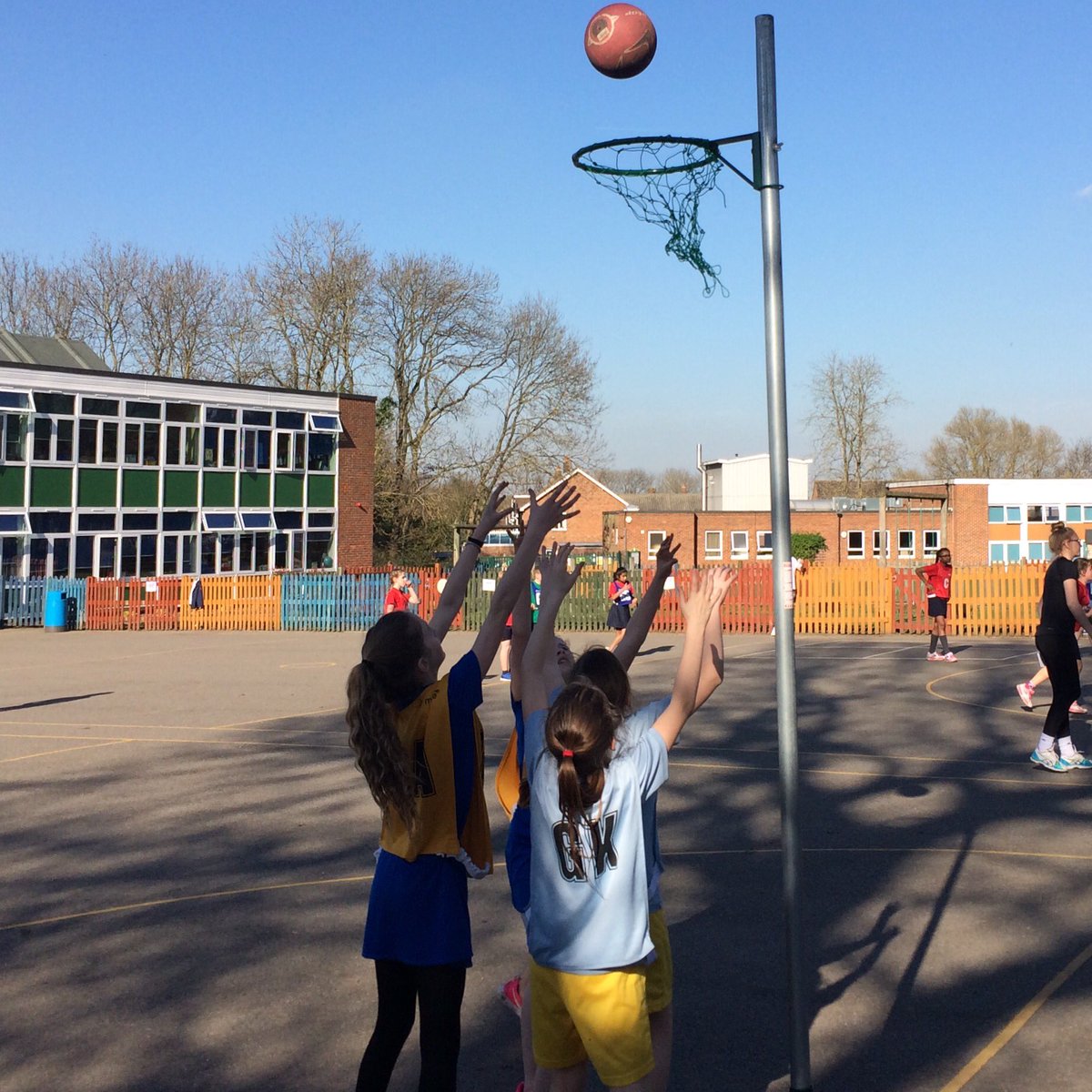 American Football
Hextable made school sports history when we took part in the first ever Kent School Games American football event in April 2017. The children selected were keen to try a new sport, and really benefited from an excellent training session run at the event by the coaches. The tournament, hosted by University of Kent in Canterbury, saw Hextable play teams from all around Kent, all trying to become the first winners of the competition.
After an excellent performance in a practice game to learn the rules, Hextable continued their form with 3 wins from the next 4 games to reach the semi finals. After a close game, we were beaten on the final play of the game, finishing 3rd overall, an incredible achievement!
Tag Rugby
Hextable competed at the Dartford Tag Rugby competition in mid November. The event saw Hextable play in a group stage with 5 other teams: Holy Trinity, Temple Hill, Oakfield, Joydens Wood and The Brent.
The group stages went excellently, with the team recording 3 draws and 2 wins. There was an excellent display of rugby on show, with great tries and excellent tackling from all! The most tries were scored by Llewellyn Lewis, Alex Dixon and Billy Draper with some last minute dramatic scores from Oscar Tabore and Holly Hillam! After winning the group stage we were up against Langafel in the final. Unfortunately, after a very close game we were beaten 1-0, to finish 2nd place. Well done to everyone involved!

2015/16 Academic Year
Boy's Football
The Hextable boys's football team has enjoyed success this season, winning the Swanley District cup for the first time since the early 2000s. The league campaign in Dartford has been good, especially due with a team predominantly formed of year 5 pupils competing against teams featuring majority year 6 pupils from other schools. Seven of the current year 5 children have been invited to trial for the 2016/17 year 6 district team and throughout the juniors there are many boys already representing the district at their age range. The future of Hextable football is extremely bright!
Follow this link to see the league table!
Netball
The netball team have built on their success of previous years by becoming Swanley District Champions at mixed High Fives. The team were unbeaten in the Dartford District League and topped the table, only conceding 3 goals in 5 matches! The girls' 7-a-side team have also been successful, being unbeaten in the Swanley tournament (before torrential rain stopped play!) and reaching the semi-finals of a field of 16 schools in the Dartford tournament. Many of our girls are now playing competitive netball for local clubs and the boys say they will all miss netball in secondary school, but will try basketball as a substitute! Our club continues to run on Thursday lunchtime for year 6 and after school for years 4/5 - all welcome!
Follow this link to see the league table!


Cross Country
The cross-country club has been popular this year with pupils attending regularly from all KS2 classes. They started the year by competing at Detling for the Kent School Cross-Country Championships. A tough field of competitors but some very good team results. We then competed against all the schools in the Dartford District and finished an incredible 2nd overall. In the Swanley and District competition our boys team came 1st and our girls team came 2nd. We also had two 2nd place individual medals, won by Emily Summers and William Burgess. This was a fantastic result!
We have been very fortunate this year as we have also been invited to, two competitions held at Merton Court Prep School. This has given our team further race opportunities and some tough competition, although we have still come home with some medals!
Mrs Hall runs the club throughout the year every Tuesday lunchtime. We use the school field, build up the distance and cover pace and hill work! Everyone welcome!
Girl's Football
This year we entered a year 6 girl's football team into the Swanley District tournament hosted by Crockenhill, having not fielded a team in previous years. The girls were extremely excited to have the opportunity to take part in the event, and this showed as they played with great enthusiasm. Lily May Giles ended up as top goal scorer after a fantastic tournament where the girls finished in second place after a fantastic set of performances and results. Well done girls!
Rounders
Rounders Club began today after school after two week of postponements due to poor weather. There were some amazing skills on display and many laughs. The highlights have to be a wonderful two handed catch above his head by Daniel and an exceptional 4 rounders haul from Harvey! All innings were played in great spirits and children were encouraging each other and laughing throughout. We are now looking forward to taking two teams to the Swanley District Festival next Tuesday.
Tag Rugby
In November 2015, Hextable competed in the Dartford District Tag Rugby qualification tournament for a place at the Kent School Games, representing Dartford. The team played some exciting, fast-paced rugby and scored some fantastic team and solo tries. Alfie Hibbert, Llewellyn Lewis and Lily-May Giles went over for the most points, and as a result of a fantastic team performance, the team were victorious, beating Temple Hill in the final to qualify.
Unfortunately, the Kent School Games competition clashed with the year 6 trip to the Isle of Wight, so the team from qualification was replaced by a team of year 5 children for the finals. A great performance from the team resulted in a 4th place finish in the trophy competition - an excellent stepping stone for next year!
Quicksticks Hockey
Hextable entered a team of year 6 and a team of year 4 children for the Dartford Quicksticks hockey Kent School Games qualifying tournament hosted by Gravesend Hockey Club having only had one training session and a handful of PE lessons. However, despite their inexperience, the year 6 team dominated the tournament winning all of their games to qualify for the Kent School Games finals in Canterbury. A fantastic performance from all involved!